Landscaping for Beautiful Gardens
Commercial & Domestic Garden Landscapers

N&P Garden Services
Commercial & Domestic
Free Quotations
Full Range of Services
Experienced Team
Design & Install Solutions
Regular Maintenance Options
Competitive Pricing
Request a Callback
Simply leave your details below and we'll call you back as soon as possible. *No information is shared with third parties
Full range of services aimed at all shapes and sizes of garden
Garden Maintenance & Landscaping Services
N&P Garden Services
N&P Garden Services have a friendly, experienced team which have been looking after residential gardens and commercial properties indoors and out, across Northamptonshire and beyond since 2003.
More and more people are starting to appreciate a beautiful garden, and are realising just how happy this space can make you feel if it meets your requirements and personal taste. N&P Garden Services provide garden maintenance and landscaping services to commercial and domestic customers throughout Northampton, Buckingham, Towcester and the surrounding areas.
Our expert landscapers are experienced in working with all shapes and sizes of gardens. Whether you're wanting to add perfectly-laid decking, a pond, or timber planters, we can help.
Free Quotations
Upon making contact, we will try to find out as much information on what you would like doing as possible. Whether this is help with a design from scratch or undertaking a partial re-design, a one-off ad-hoc garden tidy-up or more regular upkeep. We offer a free quotation service and will advise you on how long the project is likely to take.
We will work with you to create a design that meets your requirements and budgets and will keep you updated throughout every step of the project.
Call us today on 01604 861 981 or email us via our online contact form.
Contact Us >
About The Team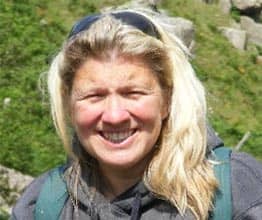 Paula Davies
Paula has been involved with gardening for many years following a personal interest in gardens. Believing in friendly, honest and quality services, Paula is highly passionate about helping everyone, whether that's providing expert advice or help designing dream gardens.
About Us >
N&P Garden Services offer a FREE quotation service - call us today
Recent Projects
Our team cover a wide range of specialist services. Find examples below of projects our team have completed.
All Case Studies >
Whether a one off garden tidy-up, or more regular upkeep - we can help!
Customer Reviews
"Thanks Paula and team for whipping our garden into shape and for all the great advice, too! Will definitely be using your services again."
Keri Platt
View All >